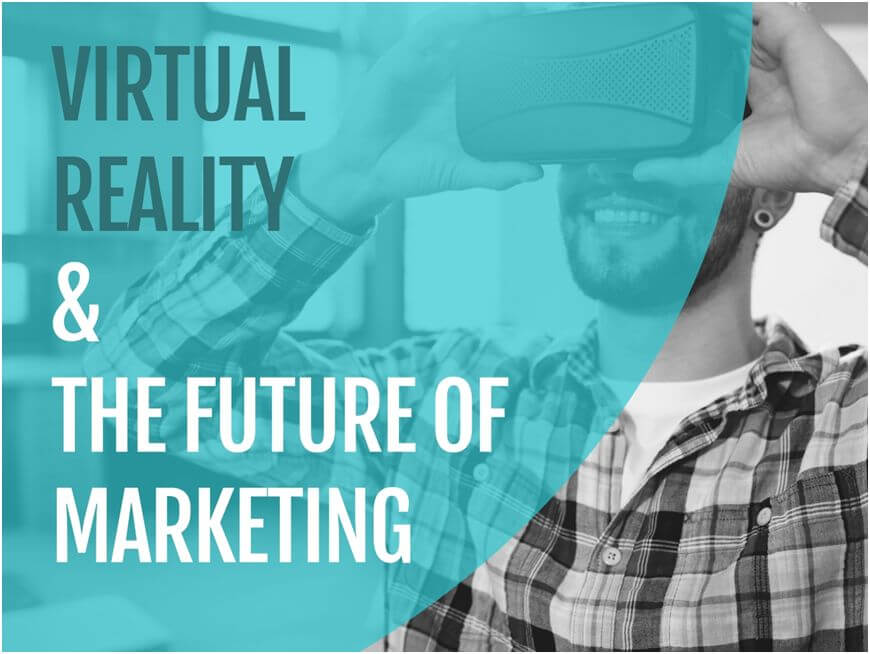 Virtual reality has been on the horizon for years and it's finally about to hit the big time in marketing. This new platform will be welcomed by consumers, particularly millennials.
84% of millennials – who now dominate the economy – don't trust traditional advertising. Instead, they want to be immersed in a proper marketing campaign that gains their trust. This is exactly what virtual reality allows you to do; it lets you create unique marketing experiences that help you build stronger, more memorable connections with your customers.
As we head into 2019, staying one step ahead of the curve is important. In this article, we're going to delve into the nitty gritty about what exactly virtual reality will do for marketing in the future.
But first …
What is Virtual Reality?
Virtual reality uses devices like phones and headsets to feel real and immersive – but it isn't. In fact, it's nothing more than a form of interactive computer-based simulation.
Interactive is the keyword. By allowing the user to interact with the content, virtual reality is the most immersive form of marketing we have seen so far. People are able to experience your content in 360 degrees. Essentially, they're transported from their homes into the content you've created.
Non-profit entrepreneurship program for inmates Defy Ventures, for example, teamed up with Oculus and filmmaker Ricardo Laganaro to create a short film called Step to the Line. Viewers experienced it with a VR headset, and were transported from the comfort of their own home to a maximum security prison.
According to Laganaro, the aim of the project was to "give a voice to the inmates. To talk to them and really understand their stories, and give them a chance to have a life. I think everybody wants to know how it is to be inside a prison, but nobody wants to be there. So the main thing about VR and this project is we could really put people there and let the actions speak for themselves."
Oculus themselves said of the technology: "One of the things that's compelling with VR in terms of shooting cinematic experiences is that because it's cinematic, you can showcase scale, size and scope effectively."
Using VR, Defy Ventures were able to bring people close to the brand's Step to the Line exercise, as well as experiences of prison inmates. The end result was a powerful, emotional video that had the capability of moving its audience.
In short, VR is a huge technological innovation – perhaps the biggest we've seen so far. But how can it be applied to marketing?
1.  Virtual Reality Will Enhance The User Experience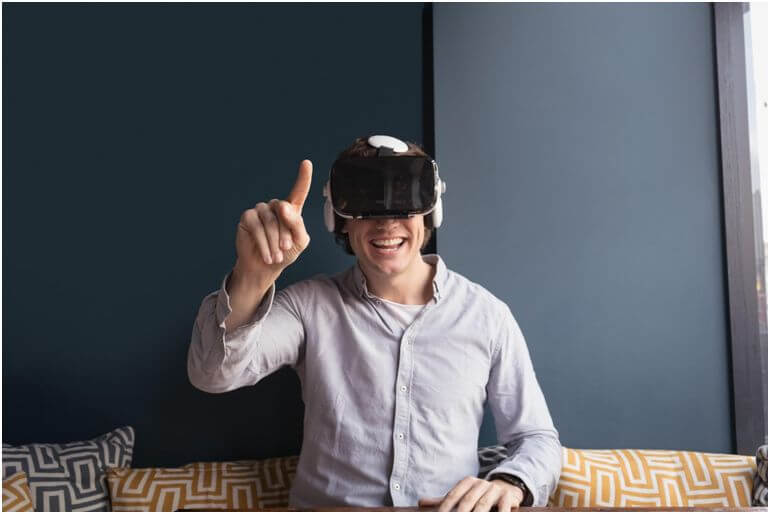 Marketing has largely been a one-sided thing for years. Businesses create their ads and speak directly to their customers, who it is hoped are spurred on by the message to take a specific action.
Reaching customers via a one-way conversation isn't always so easy. If only there was a way to open up the conversation so that it was more interactive and engaging?
VR is the solution.
It gives your customers the chance to interact with your brand and products without having to leave their homes. This will create a massive shift in the dynamics of marketing, as brands set about to improve the experience while boosting engagement. And don't be worried about your customers not being able to access this new platform, as by 2020 it's estimated that customers will have snapped up 97 million VR headsets.
2. Virtual Reality Will Change Content Marketing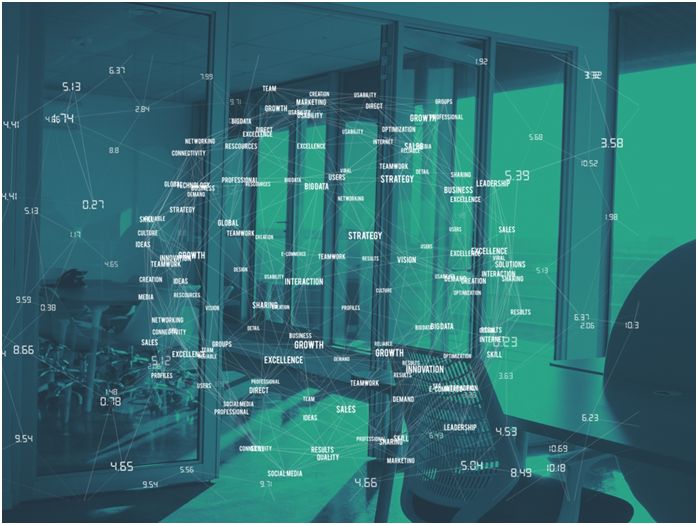 For content marketing, virtual reality will prove to be a game changer.
Up until now, brands have lavished time and money on producing content – blogs, videos and so on – that sets out to alleviate fears consumers have about a product. The content educates and informs, and helps to build trust. We use cute images that grab people's' attention, and create compelling social media posts with eye-catching visuals.
In short, content has been used to position us as experts, and to convince shoppers to go ahead and make a purchase from us.
Only, customers will always have objections. When it comes to online shopping, one of the key objections is that a customer can't test out a product before buying. Now that VR is on the way, brands will soon be able to use it to swot away that particular objection by being able to use virtual reality to test products without having to leave their house.
VR, however, won't completely make content marketing as we know it today redundant. For example, although Destination British Colombia are already creating awesome VR content that shows their audience what things they should do in BC, this type of content creation costs a lot more money than writing a blog post on the subject. Instead, brands will look to repurpose content and expand their content marketing strategy so that it incorporates blogs, video and VR which they can then post across their social media channels.
At the same time, brands will find that they need to work at making their blog posts as compelling as possible so that they stay relevant. As well as continuing to produce valuable content, make sure to use tools like Design Wizard and PikWizard so that your content is eye-catching and professionally presented.
3. Storytelling Will Become Journey Making
Storytelling has been a core part of the average businesses marketing strategy for some time now. However, virtual reality will soon give brands the chance to evolve storytelling into journey making.
Instead of simply telling your customers a story, you'll be able to use VR to actually take them on a journey. This journey will enhance their live experience of your brand and products, allowing them to cultivate a much deeper understanding of both.
By making the journey more customized, the user experience increases. Moreover, they'll be in a stronger position to see the value of your company and the solutions you provide to their problems.
Not just that, but the journey will become more emotive. Mark Zuckerberg wrote: "One of the most powerful side effects of VR is empathy – the ability to understand other people better when you feel like you're actually with them."
We all know that good marketing is all about tapping into the emotions of your audience. If you can connect with your customers on an emotional level and empathize with them, you're onto a winner.
By being so immersive and interactive, VR is able to create the kind of emotional engagement that a blog post might find it hard to do. According to a 2016 study, virtual reality participants are 34% more engaged than those watching the same content in 2D.
Emotion-based marketing is key to your success as a marketer. By adopting virtual reality, you'll be able to make a stronger connection than ever with your core audience.
4. Virtual Reality Will Be Used to Educate Audiences
In a brilliant example of virtual reality, Holoroom's "How To" VR experience helps out the average homeowner by teaching them crucial home improvement skills.
It's this sort of educational VR content that plays to the technology's strengths. At the same time, it offers an incredible amount of value to the consumer.
Brands are often told to produce valuable, actionable content that their audience can apply to their own lives. It's this type of marketing that strengthens relationships and bonds. By being so much more interactive, educational VR content will strengthen relationships even more, and can help to position brands as the experts in a particular niche.
Conclusion
Technology is accelerating the way marketers reach and connect to their audiences. To ensure that you don't become a forgotten brand, you need to stay on top of all the latest changes.
Virtual reality is arguably the biggest technological leap forward for decades. When it comes to marketing, it's a complete game changer. Use it to supercharge your content marketing efforts, play to its strengths, and immerse your audience in your brand experience like never before.
Ellan Dineen is the Marketing Associate at Design Wizard. When she's not hard at work in the Marketing Department, Ellan can be found en route to foreign lands with a book in her hand and a podcast in her ear. With a Master's in English and Diploma in Social Media Marketing, she knows the importance of staying up-to-date with the industry's latest trends and insights and is keen to pass these tips on to her readers.