Undoubtedly, social media has created hype over the course of the past few years.
Social Media trends are drastically changing every year and the same is the case in 2019. They are continuously evolving and it's important that marketers are always one step ahead if they want to see their businesses succeeding.
There are so many options available in the market when it comes to social media and marketing, good and bad, both. But how do you know which platform will best serve you and your business and what strategy should you be adopting?
Everyone knows about Facebook, Twitter, Instagram, and Linked-In. Right? But, honestly, life doesn't stop here. Change is always good and it's crucial that you keep experimenting with new social platforms in order to broaden your horizons.
The age of the same old marketing strategies has long gone. Facebook and Twitter seem to be dying, people say. Instagram is overrun by unwanted advertisements. In this ever-changing digital world, it's up to you which tools and techniques you'll utilize to get the message across.
Here we'll look at some of the emerging and quite popular social media platforms that are worth your efforts in 2019:
1. Vero – True Social
First up, we have Vero. It's an alternative to Instagram, more or less. The best thing about Vero is that: 'It's free of ads' Viola! It offers users the opportunity to share different forms of content with their followers. It allows for simple sharing: music, pictures, movies, places, and links. You can add everything to your 'collection'. Artist can release their work and share it with others. It also gives you an option to share content with whomever you want either just close friends or friends in general or public. I believe the features are friendly enough to bring a strong user base to Vero in no time.
Vero was launched in 2015 but it didn't get much popularity back then until now. It has gathered half a million users in just 24 hours, last year. The user-base seems to be continuously growing and it's a clear competitor to Instagram for sure!
Additionally, Vero is good for influential marketing. It's an organic platform with no algorithm. Here, you'll be able to get the attraction you need, which is otherwise hard to gain on Instagram or other social platforms.
Watch the video to familiarize yourself with Vero:

 2. TikTok – Make Your Day
Now, what are your thoughts about this platform we wonder?
TikTok is a Chinese built app, was previously named as Musical.ly. It's a platform through which users can make short-form videos, 15 seconds to 1 minute. Users can easily create videos, add music, filters, stickers and other effects to it.
According to research, their active users increased from 100 million to 130 million last year. The number of downloads in the USA alone was 25% and 20% worldwide. It has beaten other social platforms in app downloads.
TikTok is a direct competitor to Vine and Snapchat, if we are not mistaken. Audiences under 30 are more likely to engage with this app as it is making it easier for users to create, edit videos in the ideal way possible and also, which are fun to watch!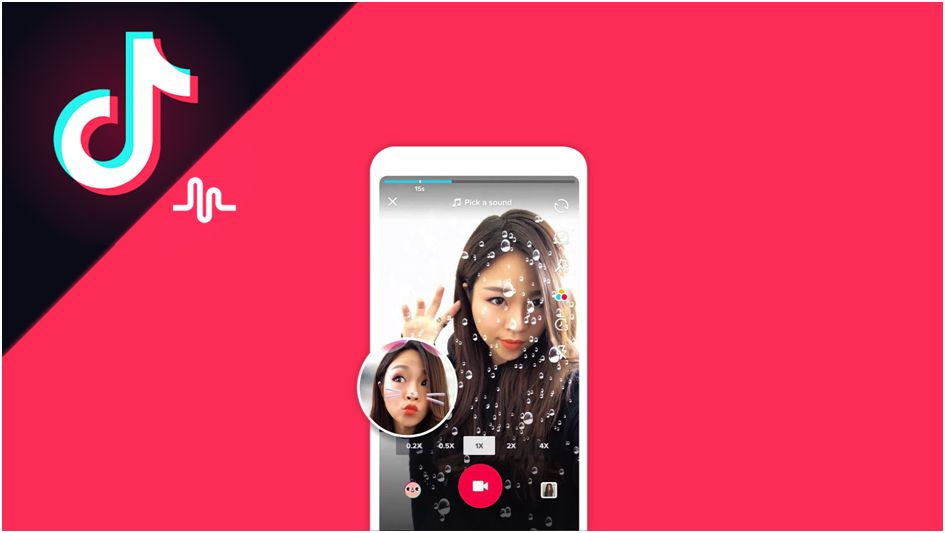 3. Lasso – Shor, Fun Videos
This is another video-based platform, developed and launched by Facebook as a direct competitor to TikTok. Just like in TikTok videos are 15 seconds long and you can also add music to the background. We can evidently see that short-videos or stories are dominating the social platforms and also taking the world by storm. Nowadays, youngsters prefer stories over social posts.
So if you are a marketer, it's important that you explore both of these platforms: TikTok as well as Lasso, play around with them to see which platform suits your target audience.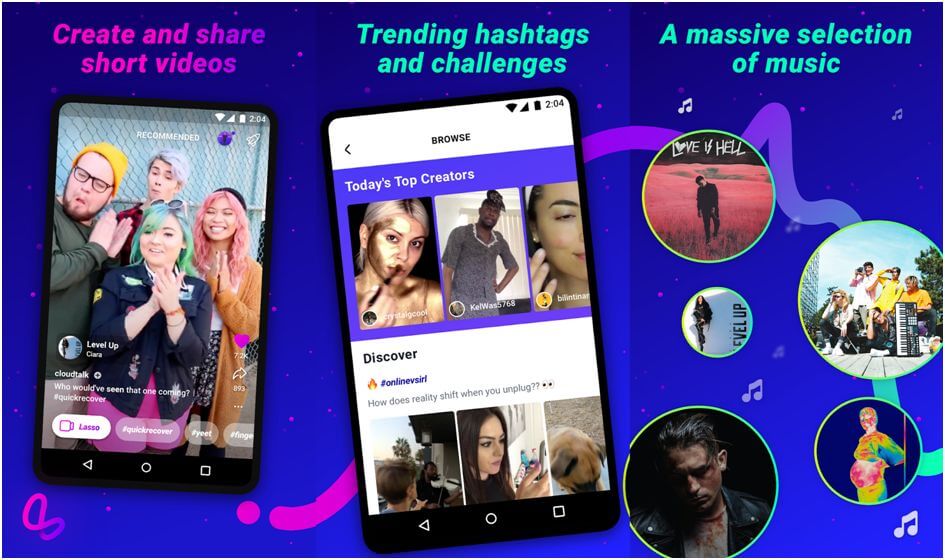 4. Steemit – Your Voice Is Worth Something
What comes to your mind when you hear about 'upvotes'? Yes, REDDIT!
We don't really understand why people are obsessed with getting as many upvotes as possible, to their posts. People are aimlessly creating unique content for social platforms but are they even getting paid for it?
This is where Steemit comes in. It is a blockchain-based blogging and social media website. It is an alternative to Reddit. But since it's a block-chain based solution it stores data in the block-chain ledger and compensates users towards their contribution to the Steemit platform with digital Steem tokens. In other words, the platform is decentralized, where users are rewarded in tokens for creating viral content.
Having said that, the platform has potential but is quite challenging.
5. Caffeine – Watch Live Streams With Your Friends
This platform is an alternative for or competitor to Twitch. We all know about the world-famous live broadcasting site, Twitch. It was built by a team of ex-Apple designers. Caffeine allows you to broadcast your activities live to your followers and friends. Either give an emoji reaction to the broadcast or simply comment. All up to you.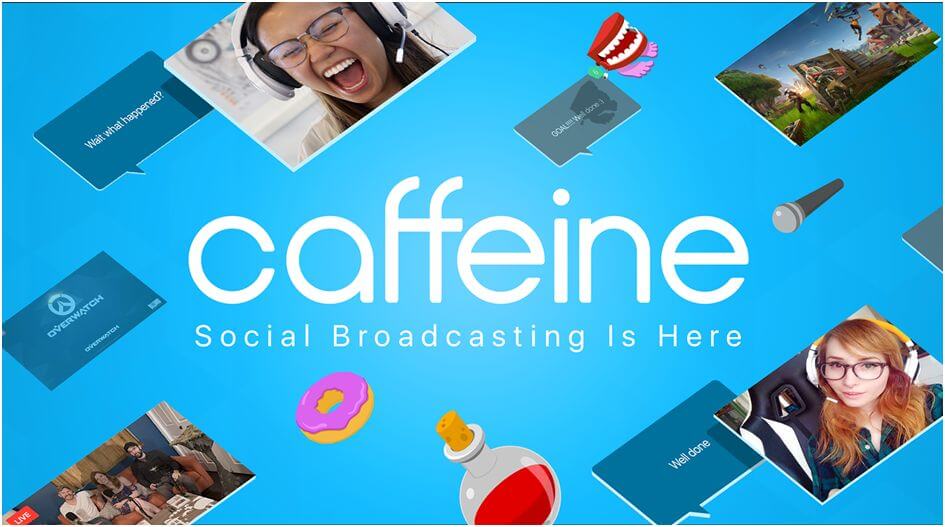 Key takeaways:
All these platforms can have huge implications for marketers. The best thing about being a marketer is to be a part of this ever-changing technological advancements.
It gives you an opportunity to create and innovate at every step. With the constant development of products every day, these platforms provide an opportunity for marketers to engage their audience in new, more exciting ways.
Are there any other up-coming social media platforms in your mind that I might have missed? Feel free to share in the comments section below.
I am precisely described as a tech junkie working in content development and marketing for a thriving start-up: time monitoring software. Literature lover by default. My interests range from politics to social issues, books to tech trends, gadgets and so on.